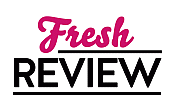 THIS JUST IN FROM FRESH FICTION
"A riveting adventure to catch a murderer before he creates another deadly disaster."
Reviewed by Viki Ferrell
Posted March 13, 2014
As Donovan arrives in Hawaii at the initial crime scene, he finds the first of several pictures left for him by the man behind the raspy voice. After the second murder of an associate in California, and the second picture, Donovan knows who's behind trying to destroy Eco-Watch. But can he get to this murderer before he destroys everything and everyone important to Donovan? Will deadly echoes from Donovan's past destroy his future?
Philip Donlay
gives us another fast-paced, action- packed thriller in DEADLY ECHOES. This is my second visit with Donovan Nash and company, and it is more riveting than the first. Nautical and aviation buffs will love all the technical jargon, as well as the daredevil maneuvering of boats, planes and helicopters. From Hawaii to Los Angeles and up the Pacific coast to Alaska, this story zips along at breakneck speed. Not only are the local police involved, but the FBI, CIA, Coast Guard, Navy and even MOSSAD want in on the action. Donovan finds himself a hostage of his own past, and his house of cards is coming down around him. DEADLY ECHOES is a dynamic thriller in every sense of the word.